Online discussion forums are like fish colonies - they glisten with activity, attract predators, and have very short memories. Styleforum is no different. I only joined in 2011, so I can't claim to have experienced the "good old days" as longer tenured members love to do so much. But I have spent a fair amount of time reading threads that predate my membership. The nostalgia for those more innocent times has led to some distortion of what the forum was like back then (mostly there were just more and better inside jokes and snark), but there's quite a bit of valuable content that has been forgotten. Here are some of my favorite threads from days of yore:
Starts off with a discussion on the value of handwork, quickly becomes a technical discussion of tailoring, especially of the Savile Row firm Anderson and Sheppard. Jefferyd stars throughout (side note: a pretty efficient method for finding decent SF threads new and old is just to search through jefferyd's posts. Also, read his excellent blog). The image I've posted above is from his discussion of coat balance here. As an added bonus, you get to hear Film Noir Buff's views on glory hole clientele, one of his last posts before getting banned.
Mostly valuable for Vox's interesting posts on class in America and its relation to clothing, with Film Noir Buff as a fail foil. There's also some stuff about hopsack.
If Styleforum is a fish colony, Mafoofan would be the puffer fish. This post gives you a pretty good idea of how the typical Foo thread goes. But amid all the posturing, Foo also has good taste in clothing and a meticulous attention to detail. The photoshopped "after" pics are actually improvements, in ways that are instructive and generalizable.
Bespoke: The Beginning of the End
RSS, who started this thread, might have more bespoke pieces than any other Styleforum member. The thread includes many prominent members (heh) discussing why they choose to order bespoke clothing, and from which tailor(s).
Unfortunately a lot of these pics are no longer up, but someone cut open a Kiton suit and took pictures of the almost entirely machine-made insides. He meets nuclear-reactor-thick walls of denial as Kiton-lovers insist that the pictures are either a hoax, nothing new, or irrelevant. Six years later, the Kiton marketing pitch hasn't changed noticeably.
I can't make a list of old SF threads and not include a Manton (author of this excellent book) thread. This thread is the more conscientious offspring of Manton's earlier parody CBD threads, and the ancestor of still-alive-but-on-life-support good taste thread. The typical Manton thread starts with a terrible photograph of him wearing nice clothing, proceeds with scores of Manton groupies posting pictures to face his judgement, and ends dozens of pages of WWMD posts from by these same groupies long after the man himself has abandoned the thread. This thread is no different.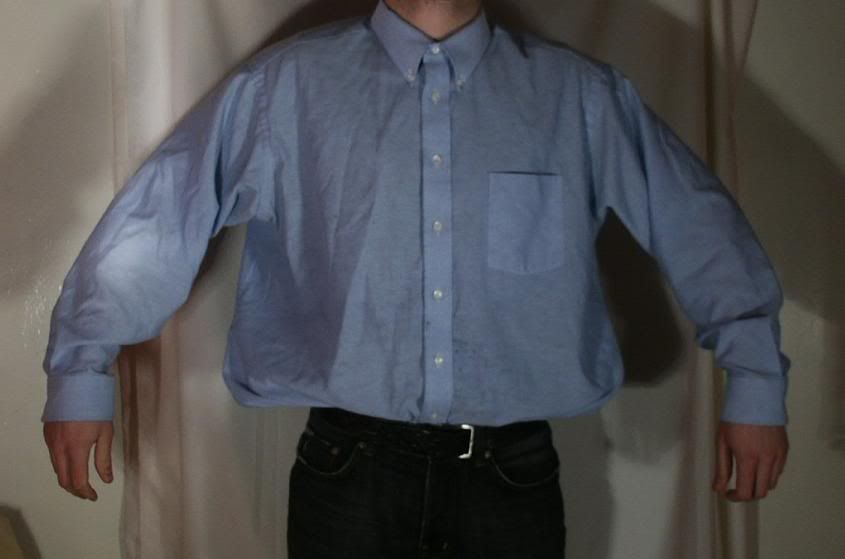 Maybe the funniest thread ever on SF.